The Trenton - Costa Rica - Sustainably grown & harvested
Regular price

Sale price

$17.99 USD

Unit price

per
The battle(s) of Trenton marked a turning point in the Revolutionary War. When General George Washington lead his men across the frigid Delaware River, the night was crisp, clear, and the men were alert and ready to start their country!  I don't know if this bright crisp Costa Rican could've done any better than the crisp night air, but maybe!
*************************
We source this fantastic coffee from the great folks at Cafe Imports.  Here's what they have to tell us about the farm and mill:
Don Sabino Micromill is a father-son project that produces meticulous coffees in what seems like "simple" conditions, but with incredible care and attention to detail.
Though the mill was established in 2011, Steven Vargas and his father have both been in coffee their whole lives. They own several plots of farmland in the area, where they grow a number of different varieties: Villa Sarchi is their primary crop, but they also grow, Catuai, Caturra, Gesha, SL-28, and a small amount of Mokka. For several of the mill's early years, the Vargas drying beds were full of only Naturals, but lately, Steven is attempting a small amount of Honey coffee as well, "because Luis likes it," he says of Luis Arocha, the senior green-coffee buyer for Oxcart Coffee: Cafe Imports Latin America, who is based out of the office in San José.
The Don Sabino micromill manages the farms El Apostol, El Orvo, and La Roca.
**********************************
Tastes....Sweet and smooth with lots of winey fruit acidity, dark chocolate, cooked coffee cherry, and apple flavors.
**LIGHT ROAST**
Natural process
Caturra & Catuai varieties
1300-1600 meters
Sabanilla de Alajeula, Central Valley Costa Rica
Share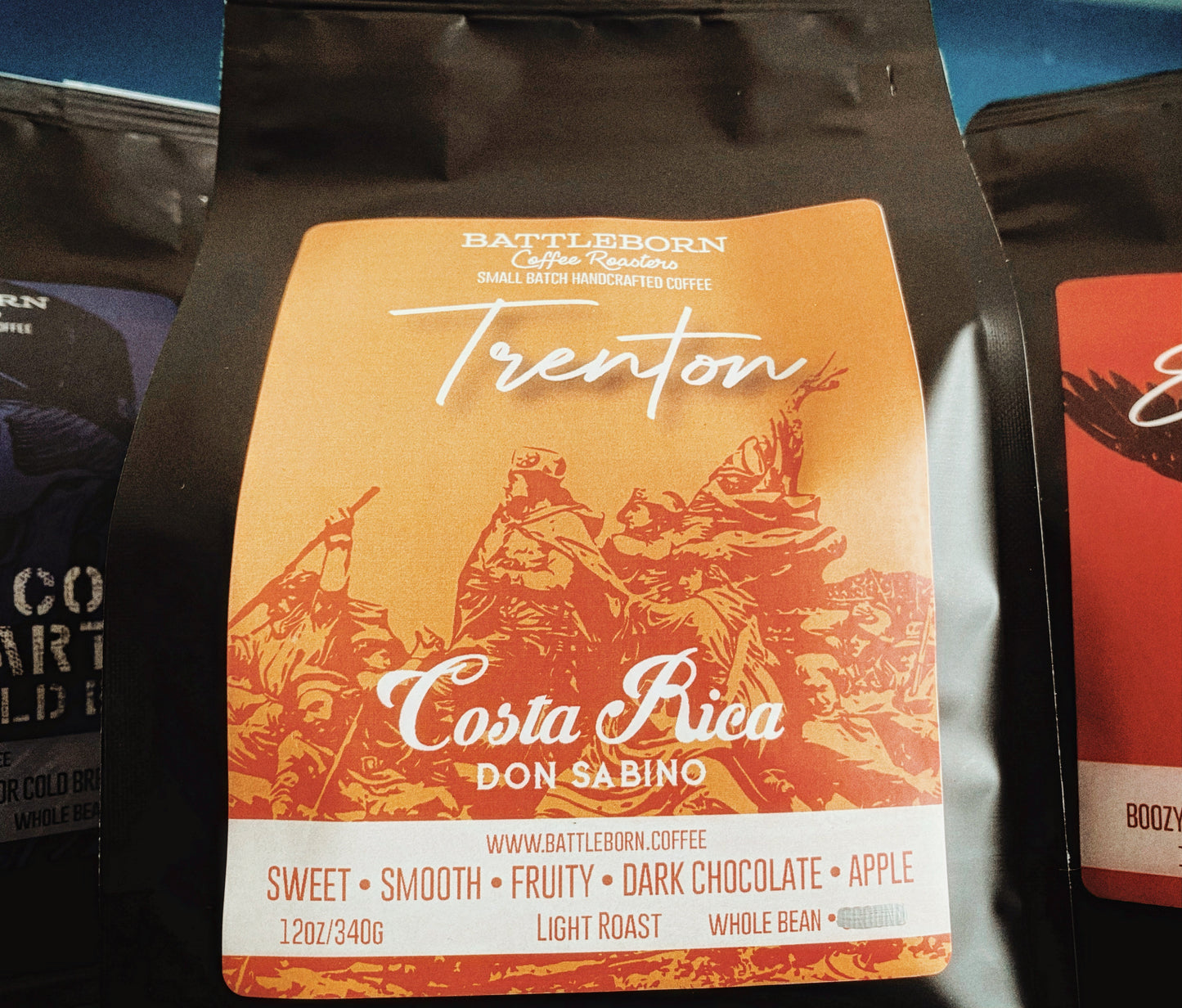 Prefer the borderline over it. Borderline Is my new favorite
Coffee is smooth and mild!
Great taste and smell! This is great if your not a Bold Tasting lover.
Great coffee
This is my household's favorite coffee by far, not to mention quickly delivered.
First Class
First class taste and first class service. I enjoyed that the superb service starts from when the beans are roasted, all the way until the fresh coffee is delivered to your front door. Best coffee in town.
Loved it!
My husbands favorite coffee!