Turncoat - Peru - Organic SWP Decaf - 99.9% Caffeine Free
Regular price

Sale price

$17.99 USD

Unit price

per
This Swiss Water Process Decaf is a single origin coffee from Peru.  It comes from the Cooperativa Agraria Cafetalera Alto Mayo.
The vast majority of coffee in Perú is washed, and many producers own their own wet-milling equipment, though smallholders may also deliver cherry to a central processing unit or cooperative for processing. The coffees are usually depulped the same day they are harvested, and given a 12–18-hour open-air fermentation before being washed clean of mucilage. (The fermentation time may be longer in cooler areas at higher elevation.) Drying styles vary in Perú, and coffee may be dried on patios, raised beds, in parabolic dryers, or mechanically.
After this process, this bean goes through a Swiss Water Process to decaffeinate it before we get it to roast to deliciousness. 
Swiss Water Process is a natural, chemical-free decaffeination method that removes caffeine in four simple steps: separate, filter, soak, and dry. Not only does Swiss Water decaf deliver a flavorful brew that's 99.9% caffeine-free, but it also retains the health-boosting antioxidants that make coffee so good for you!
Tasting Notes: Mild, sweet, and soft with graham cracker flavor and citric acidity.

Share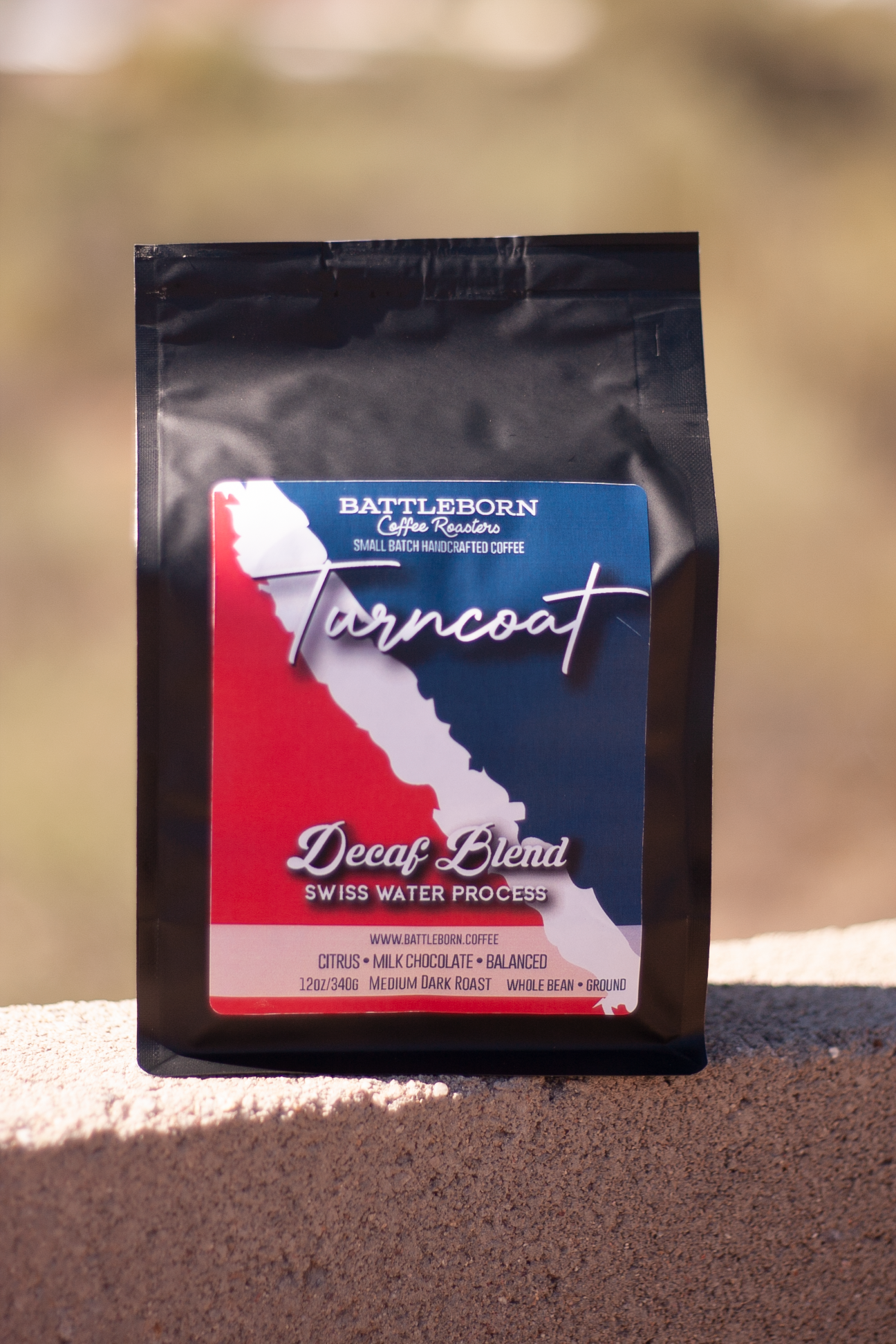 The Perfect Decaf
It's nice to be able to enjoy good coffee or a good shot of espresso in the evening.
Decaf Coffee is AWESOME!
This decaf coffee has full flavor and full body even when you use cream. We look forward our mornings and coffee breaks!